I know I am already late joining the Etude House craze, but I just want to share what I got (and am loving) recently.
Here's my Etude House collection..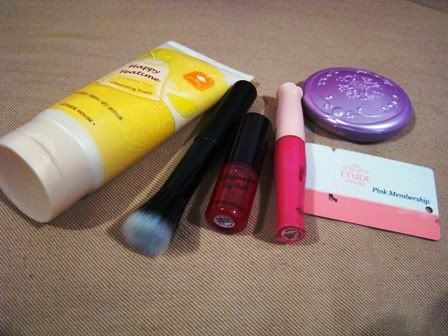 Happy Tea Time Cleansing Foam in Lemon Tea
Dual Fibre (Stippling) Cheek Brush
Plumping Lip Tint in Red
Peach Water Gloss in Plum Water
BB Magic Pact, Shade #2
Pink Membership Card

Happy Tea Time Cleansing Foam in Lemon Tea, Php148
I got this because I am really looking for a great alternative to my Tony Moly Berry Berry Cleansing Foam, which unfortunately was discontinued (the seller just told me, I don't know why). The scent of this cleansing foam is somewhat strong for me, but it does the job pretty well and so far I love it! Though, between Tony Moly and this, I'd still choose my Tony Moly!

Dual Fibre (Stippling) Cheek Brush, Php478
Stippling brush is said to give an airbrushed finish with any foundation or blush. This is the first stippling brush I had so I can't exactly compare it with other stippling brushes in the market. This is small and relatively inexpensive, well that's perfect for my liking! :) The only problem I had is that this bleeds big time! Is there any other stippling brush out there that doesn't bleed? Please please please let me know. Though for now, I might stick with this brush.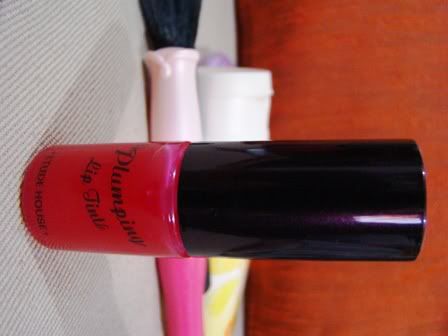 Plumping Lip Tint in Red, Php348
I was surprised to find myself getting a RED lip tint, and was even more surprised to find myself liking it! LOL. This is actually not a bright red as I expected, it just leaves a pretty subtle red. As with the other plumpers I had, this also has a minty feel when applied. Though it's weird that I always associate this particular product with a cough syrup! LOL! This is somewhat sticky, and it doesn't last long in my lips that I have to re-apply like every 2 hours.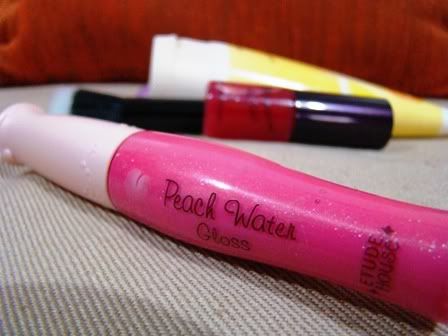 Peach Water Gloss in Plum Water, Php298
This product proves that I am a sucker for cute packaging!
I really liked that this is not so shiny and not too sticky!
Scent? Oh, yummy! Though, lasting power is almost the same with the plumping lip tint.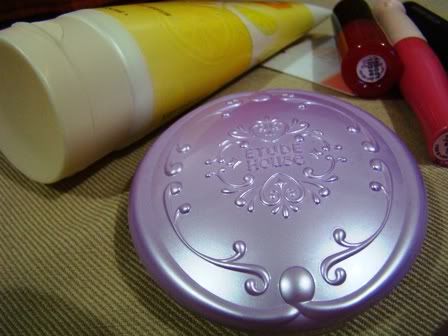 BB Magic Pact Shade #2, Php678
What got me into this product is its cute packaging and its mild powdery scent.
While I still adore my BB cream-MMU combo, this pact is just perfect for those touch ups when I am too lazy to apply MMU and leave the powder all over the place, LOL!
(You know what I mean).
Lastly, I got myself a Pink Membership card. You can get the membership card with minimum purchase of Php500. Paulo bought the AC Clinic set, and I will make a separate post for that soon. :)
Cheers,